Learn more about who we are & what we do
---
We believe paddle boards are not just for water sports enthusiasts and nature lovers. It's for everyone.
Whether you're going on a solo adventure down a river, hanging out with friends on the beach, or doing yoga selfies a mile off shore, you can count on Maddle to make the most of it. With a variety of unique designs to choose from each season, Maddle turns waterways into runways and lets you express your style—whatever it is.
Maddle boards inflate in minutes and are easy to transport, making them perfect for impromptu road trips and weekend getaways. With Maddle at your side, you're never far away from a memorable moment.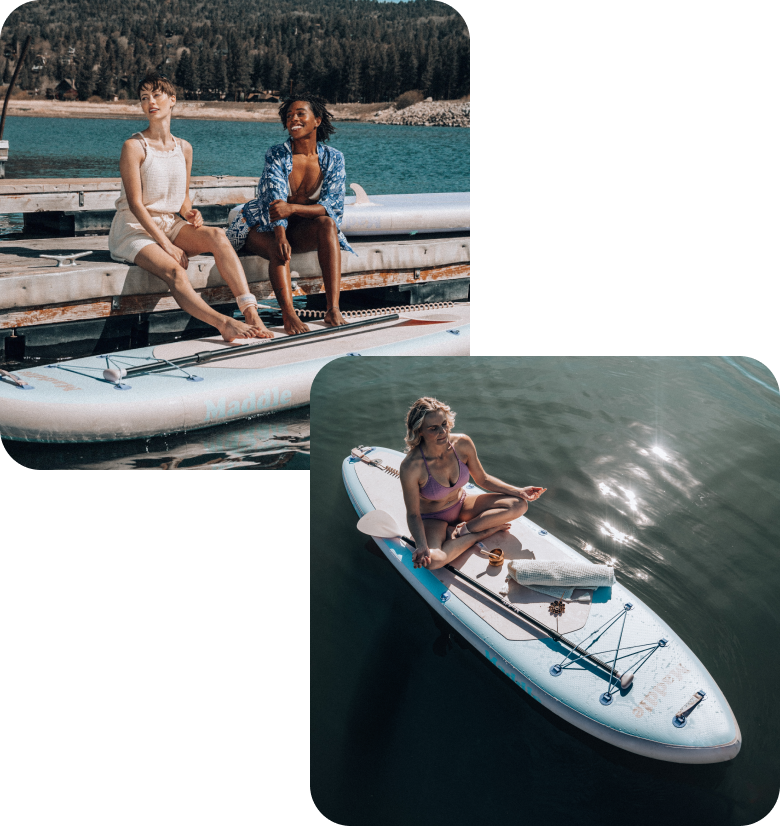 ---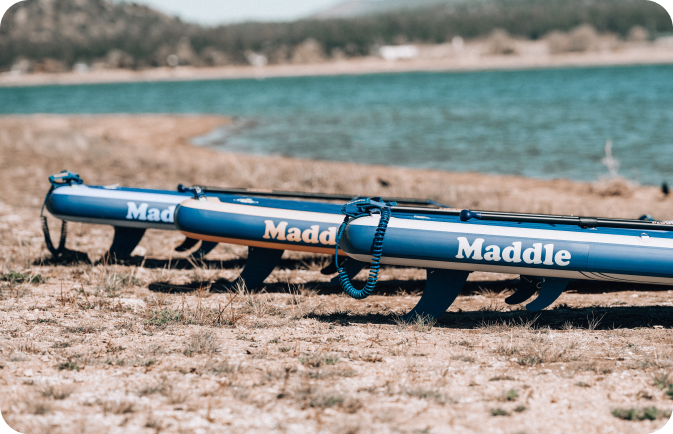 Surfboards, snowboards, and skateboards
all hold iconic places in visual culture, inspiring unique art through board design, film, graphic design and architecture. But let's be real. Traditional paddle boards aren't exactly known for their tone-setting design.
---
We created Maddle to change that and to build a community of creative spirits who are eager to explore rivers, lakes, and coastlines in style. Each season, we invite some of our favorite artists and designers to collaborate on new designs, so that you can make waves on water. Merely getting from A to B has never been our thing. We believe it's all about how you get there.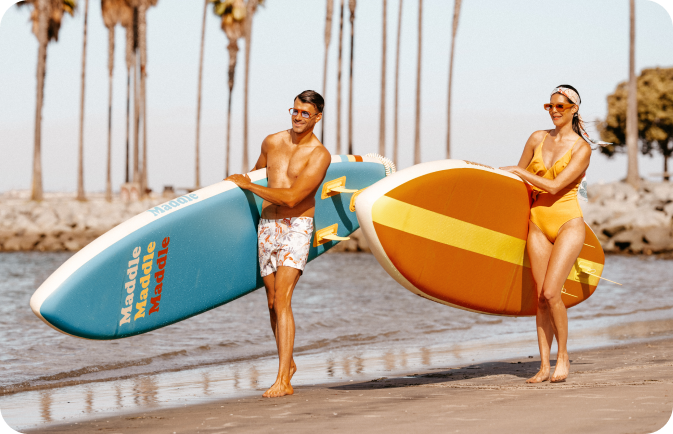 ---
---